Serving homeless individuals with compassion and respect
Interfaith Community Shelter, also known as Pete's Place, offers hope and a safe place for anyone who is homeless or vulnerable as they overcome adversity. ICS is more than an overnight shelter for those who do not have a place to sleep. It offers a range of services available during the day all year long for any low or no-income individual whether he or she is experiencing homelessness or not. Forming the Interfaith Community Shelter was the community's response to numerous deaths of individuals experiencing homelessness one brutally cold winter in Santa Fe. Learn more about ICS's History.
Our mission:
Working with volunteers and community groups, we provide short-term survival services, as well as active service experiences for volunteers, and additional long-term services in collaboration with the City of Santa Fe and local service provider partners.
Staff for Interfaith Community Shelter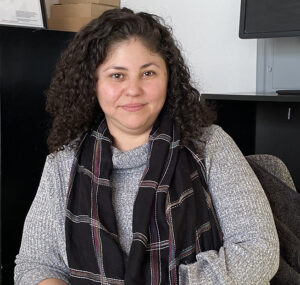 Korina Lopez
Executive Director
Korina Lopez earned an associate degree in psychology and social work from Santa Fe Community College and a bachelor's in social work from New Mexico Highlands University. She worked at the Christus St. Vincent Sobering Center and then was a program director at Youth Emergency Shelter. In mid-2020 as the coronavirus pandemic changed the landscape of care for those experiencing homelessness, Korina was hired as the Director of Consuelo's Place, which is the Midtown Emergency Shelter, and she took on the role of Community Prevention Coordinator for the Santa Fe Public Schools.
"Since coming to Pete's Place, as the lowest barrier shelter in Santa Fe, I have seen a well-set foundation and structure to it," Korina said. "While at Consuelo's Place, I collaborated with the staff here and at the other social service agencies to help those experiencing homelessness." She added, "Coordinating with our community partners and building rapport with guests to begin work on transitional or permanent housing is so important."
One only has to spend a little bit of time talking with Korina to know that her heart is in the right place to be the Executive Director of the Interfaith Community Shelter — and her experience and education support that passion and willingness to serve the most vulnerable in our Santa Fe community.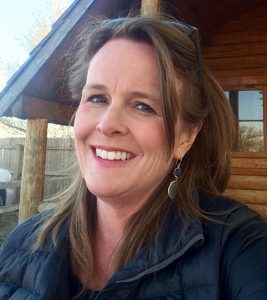 Beverly Kellam
Deputy ​ Director
Beverly hails from Louisiana, the Bayou State, and has degrees in business and economics from Baylor University and the University of Oklahoma. Before starting her family, Beverly was an economist and writer for the Federal Reserve Bank of Dallas, and she taught economics as an adjunct professor at several colleges and universities in Oklahoma and Dallas. Since joining the Shelter in 2016 as Finance Director, Beverly's role has grown immensely. She is the finance and development director for the shelter and serves on several committees throughout the Santa Fe community with the goal of coordinating services for individuals experiencing homelessness. She has written and spoken on homelessness issues to several community groups and news organizations and enjoys working with the board and staff to help promote the amazing work being done at the Interfaith Community Shelter. She is the chair of the board of Consuelo's Place, the emergency shelter at Midtown that arose during the pandemic and is board treasurer of the Fort Collins Childrens' Theatre.
That said, Beverly would argue that her greatest achievements to date are her three (almost) grown children: Alex, Reed, and Katie.
Sue Carr
Volunteer Coordinator
Sue Carr is originally from the Chicago area, but moved to Colorado in 1980 with her family and lived there for 25 years. She has her BA in music from Colorado Christian University and over the years has worked as a music director for churches; music, piano, and English as a Second Language teacher; and an office administrator. Throughout her career, Sue felt called to volunteer at various agencies. She is a believer in on-the-job learning and worked in a church office to learn how the business of a church operates. The administrative skills that she learned there have transferred into other work places.
In 2013, after working in Florida for three years, Sue decided to move back west where she felt more at home and begin a career in social services. The original plan was to return to school, get a new degree and work in the social services field. But the opportunity for on-the-job learning happened again. While researching the community's social service agencies, Sue literally walked into Interfaith Community Shelter on a Resource Day and heard they needed a temporary office worker. Three years later, she is still here working in the office and receiving an incredible education – right here at the shelter! Getting to know the people who work, volunteer, and – most importantly – stay here, make ICS truly unique. She considers it a privilege to be a part of this special service to the people of this community.
In her spare time, Sue enjoys music, Netflix drama series, and exploring the wild places of New Mexico. She especially loves finding petroglyphs!
Aaron Perez
Evening Program Manager
Board Members
Len Rand, Chair
Retired CEO
Most recently Len was CEO of xF Technologies. Prior to that he was a General Partner at Granite Ventures in San Francisco, a General Manager at Intel Corporation responsible for Strategic Marketing and Global Alliances for ICG (Intel Communications Group), and the CEO and founder of NetBoost Corporation which developed network processors and supporting software (acquired by Intel). Len was founder and CEO of three other venture backed startups, Internet Middleware (proxy caching), sold to Network Appliances; The Whitewater Group (Object oriented development tools – CEO only), sold to Symantec; The Rand Group (FEA software), sold to Intergraph Corporation. In addition, Len was a corporate officer at Autodesk and Intergraph.
Len holds multiple degrees in engineering from Rensselaer Polytechnic Institute and is active in the not-for-profit communities in Santa Fe.
Natasha Katko, Vice Chair
CHRISTUS St. Vincent Regional Medical Center
Natasha Katko is a native New Mexican, who grew up in Villanueva, NM, and attended school in Santa Fe, NM. Natasha currently works at CHRISTUS St. Vincent Regional Medical Center as a Senior Analyst, and Physician Contract Manager. Natasha holds a Bachelor of Science degree in Business, and a Master of Business Administration degree.
Natasha finds fulfillment in providing service to her community in various ways. Natasha believes that one small act can make all the difference. While she experienced adversity in her upbringing, she did not let that define her. Today, Natasha continues to use her experiences to connect with others, and to influence change by showing others that despite their circumstances, change is possible.
Jenny Deinlein, Secretary
Retired Public Servant 
Jenny hails from the Pacific Northwest. After an early life as a military dependent here and abroad, she settled in Olympia, Washington for a 30-year career in public service.
As director of quality improvement programs for the Washington State Employment Security Department, Jenny was instrumental in transitioning the statewide agency to a team-based, performance-driven continuous quality improvement organization. Some of her other work includes managing the state's Unemployment Insurance Program policy and procedures office; overseeing development of Employment Security's first 5-year strategic plan; and developing and conducting the first UI Program appraisal system for field offices. She has been a hospice volunteer; small business owner raising funds for Ethiopian HIV+ orphans; 26-year board member/volunteer managing two HOAs; and special education teacher. She has a degree in education.
After falling in love with New Mexico's rich and varied cultures and history, Jenny dreamed of living and continuing public service here. She arrived in 2019, volunteers at the shelter, and looks forward to a life of community involvement and opportunities to give back.
Michael DeSanctis
San Miguel Chapel/St. Michael's High School
Michael is a retired attorney, having come to Santa Fe after practicing law in Washington, D.C. for over 20 years.  He was the managing partner of the D.C. office of Jenner & Block, and later became a founding partner of the D.C. office of Munger, Tolles & Olson.  Of all of his work as a trial and appellate litigator, Michael is most proud of the work he has done at the U.S. Supreme Court defending the rights of intellectually disabled individuals on death row or facing capital criminal charges.
During his time in Washington, Michael worked extensively with the homeless through the ministries at both St. Matthew's Cathedral and Christ Church Georgetown.  Today, Michael is affiliated with St. Michael's High School and San Miguel Chapel, where he is the Liaison to the Archdiocese of Santa Fe.  A life-long animal lover, he also is on the Board of Trustees of the Heart and Soul Animal Sanctuary in Glorieta, New Mexico.
R. Kent Grubbs, Treasurer
Church of the Holy Faith
A native of Tulsa, Oklahoma, Kent moved to Santa Fe in 2017 following a career in the international oil and gas industry.  A geologist by profession, Kent managed exploration, development, and production projects mainly in sub-Saharan Africa, the North Sea, Russia, Australia, Trinidad and Tobago, and the U. S. Gulf of Mexico.   During his career Kent lived overseas for nearly 14 years, with postings in Abidjan, Cote d'Ivoire; London, England; and Melbourne, Australia.
From 2002 onward, however, Kent was largely domiciled in Houston, Texas.  Through his church home, Christ Church Cathedral (Episcopal), Kent began volunteering at its homeless outreach center, The Beacon, when it first opened its doors in January 2007, eventually joining its Board in 2009 and becoming Board president in 2013.  During his tenure as president, The Beacon became integrated with Houston's city-wide homelessness initiative, The Way Home.  Kent also served  for a year on the Board of Houston's Coalition for the Homeless, the lead agency for The Way Home, until he left Houston for Santa Fe.
Kent holds a BA in History from Trinity University and an MSc in Geology from the University of Oklahoma.
Bo Keppel
Temple Beth Shalom
With a BA from Middlebury College, MAs from Harvard and Trenton State, and PhD coursework at Rutgers, Bo Keppel has been an educator most of her life either at the high school, community college or university levels before teaching in prisons – and finally at a preschool!  She visited Santa Fe and fell in love with the community and knew she wanted to move here permanently. After spending a year with AmeriCorps/National Aids Fund in Santa Fe, she was offered a job with Healthcare for the Homeless and moved here for good in 2010.
At Healthcare for the Homeless Bo served as the Intensive Case Manager, serving those with mental health diagnoses and/or drug use disorders.  Moving to part time after two years, she became the Harm Reduction Specialist exchanging used syringes for clean, teaching infection prevention and the use of Narcan, the opioid overdose reversal drug. While here with AmeriCorps, Bo began volunteering at the Shelter. She was "hooked" with serving this community and she has been a consistent volunteer – here at other non-profits in Santa Fe. Volunteering brings her "phenomenal joy" which explains why Bo is rarely at home or finds herself with nothing to do!
Kathleen Watson Nadler
Westminster Presbyterian Church

Since moving to Santa Fe nearly 15 years ago, Kathleen has spent countless hours volunteering at the Shelter, working in the Clothing Closet and cooking dinner with Westminster Presbyterian church, where she serves on the Missio Dei committee and as a deacon.
After receiving a bachelor's degree in English from Eastern Illinois University, Kathleen's experience included working as an editor, copy writer, radio news broadcaster, state employee and writing center tutor. However, the most meaningful work came later at the Domestic Abuse Project (DAP) in Delaware County, Pennsylvania, where for 10 years she learned of the needs of the brave and vulnerable folks who walked through their doors. She also worked for Interfaith Action of Evanston, helping to organize a weekly soup kitchen, staffing the morning Hospitality Center and serving a two-year term as Board President.
It was also during her time in Chicago that she became a weaver. Kathleen believes the beauty of New Mexico has certainly been an inspiration to continue her craft.
Arthur Neudek
First Presbyterian Church of Santa Fe
After moving to Santa Fe from Walnut Creek, CA, Art is excited to focus more of his time on his calling, serving those forgotten people who are in greatest need. He had volunteered, coordinating and serving weekly meals at the Boston Rescue Mission and served as board member of the Trinity Center in Walnut Creek. In addition to volunteering and serving on the board at Pete's Place, he is currently a financial advisor to Native American Outreach Ministries, Inc. This ministry runs safe houses for Native American children in crisis, with facilities just off the Navajo Reservation in Arizona and on the Pine Ridge reservation in South Dakota. He is excited to see how both organizations help lift people out of the cycle of hopelessness and poverty. 
Arthur holds a BBA in Finance and a MS in Real Estate from the University of Wisconsin and PhD course work in real estate at the University of North Texas. His professional work consisted primarily of valuing and reviewing real estate debt for large financial institutions.
Partner Providers and Collaborators
Partner Providers offer services at Interfaith Community Shelter for any person needing access to services necessary to stabilize his or her life. For the list of services offered and their scheduled days and times, see Get Help.
Artful Life Santa Fe
Goodwill Industries of New Mexico, Veterans Services
NM Legal Aid
Healthcare for the Homeless, La Familia Medical Center
The Life Link
Santa Fe Alcoholics Anonymous
Southwest Care Center
Upaya & Mtn. Cloud Zen Center
Youth Shelters and Family Services
Other collaborators working with ICS to provide services or other assistance to those experiencing homelessness.
Chaplain Joe's Street Outreach
Christus St. Vincent HUGS Program
City of Santa Fe Human Services Commission
Consuelo's Place
The Food Depot
Feed the Hungry
New Mexico Street Homeless Animal Project
S3 Santa Fe Housing Initiative
Santa Fe Fire Department, Mobile Integrated Health Office (MIHO)
Santa Fe Parks, Trails and Watershed Rangers
Santa Fe Police Department
Santa Fe Alternative Response Unit
St. Elizabeth's Shelter
Host Teams For Winter Shelter Season
We are grateful to the generous faith and civic groups and also individuals who prepare a nutritious and filling dinner each night for the Winter Shelter Season. Learn more how you can organize a Host Team on our Volunteer Page.
Advent Life Church
Bill Koogler & Friends
Christine Winfield & Friends
Christ Church of Santa Fe
Christus St. Vincent Medical Center
Church of the Holy Faith, Episcopal
Coro de Jesu Christo
Dr. Wendy Johnson & Volunteers
First Baptist Church
First Baptist Church, Lewisville, TX
First Presbyterian Church
Holy Trinity Orthodox
ICS Board of Directors
Immanuel Lutheran Church
JB Giveback Foundation
Dr. Jacob Prishkulnik, DDS and Volunteers
La Familia Medical Center
LANL Service Group
Michelle Galanz & Family
Mtn. Cloud Zen Center
Momentous, Glorieta, NM 
Notre Dame Club of Santa Fe
Our Lady of Guadalupe Church
Pam Jones & Friends
Rotary Club of Santa Fe
San Isidro Catholic Church
Santa Fe Atheists
Santa Fe Center for Spiritual Living
Santa Fe High School National Honor Society
Santa Maria de la Paz Catholic Church
Santa Fe Masonic Lodge
St. Anne's Catholic Parish
St. Anne's Knights of Columbus
St. Bede's Episcopal Church
St. Bede's Contemplative Prayer Group
Temple Beth Shalom
United Church of Santa Fe
Upaya Zen Center
UVD Church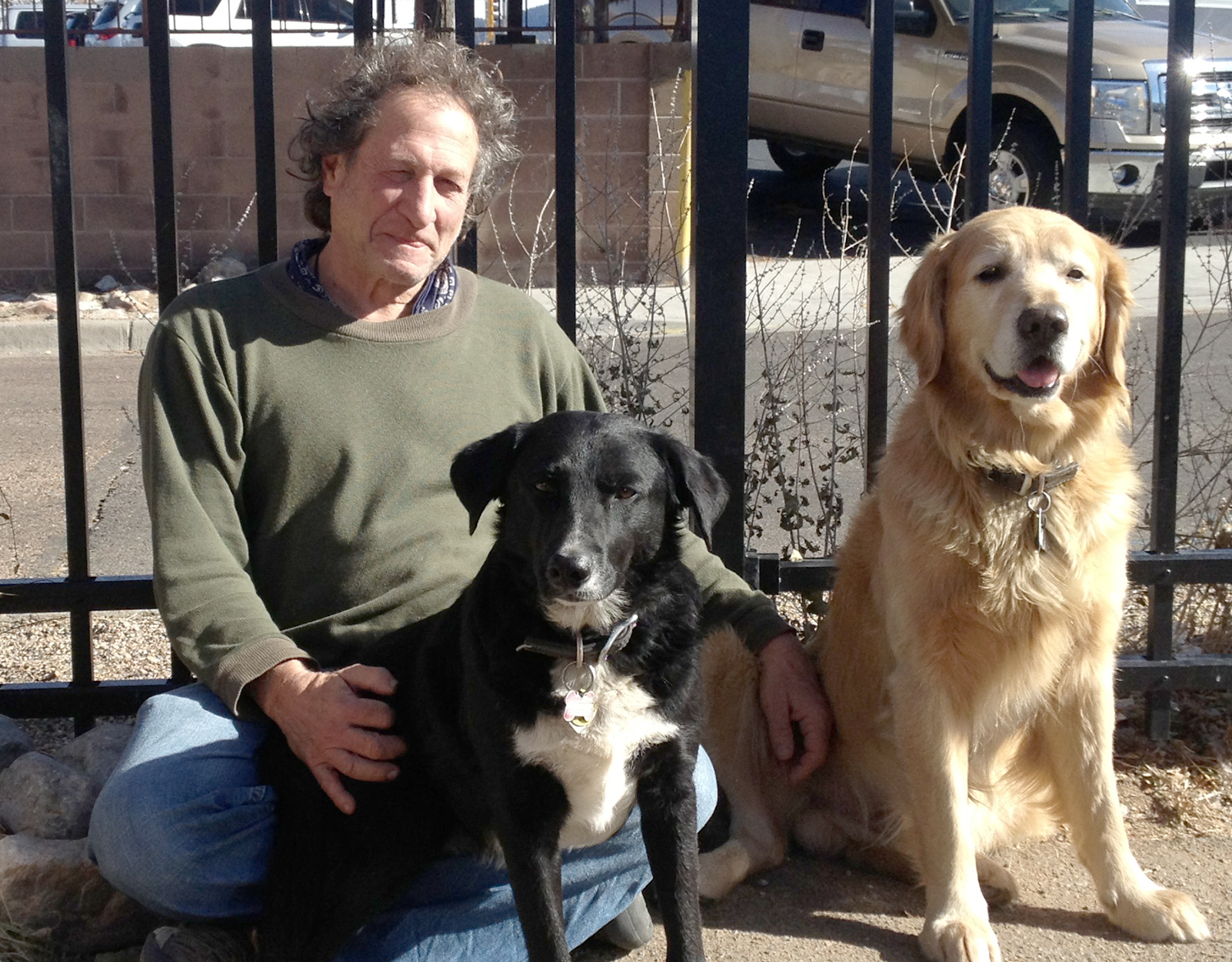 important facts
The majority of ICS's spending goes to the people we serve. Our administrative expenses were 8.9% of the expense budget in 2019-20.
Resource Days available for any person needing access to services necessary to stabilize his/her life.
ICS is the only "come as you are" or "minimal barrier" shelter in Northern New Mexico.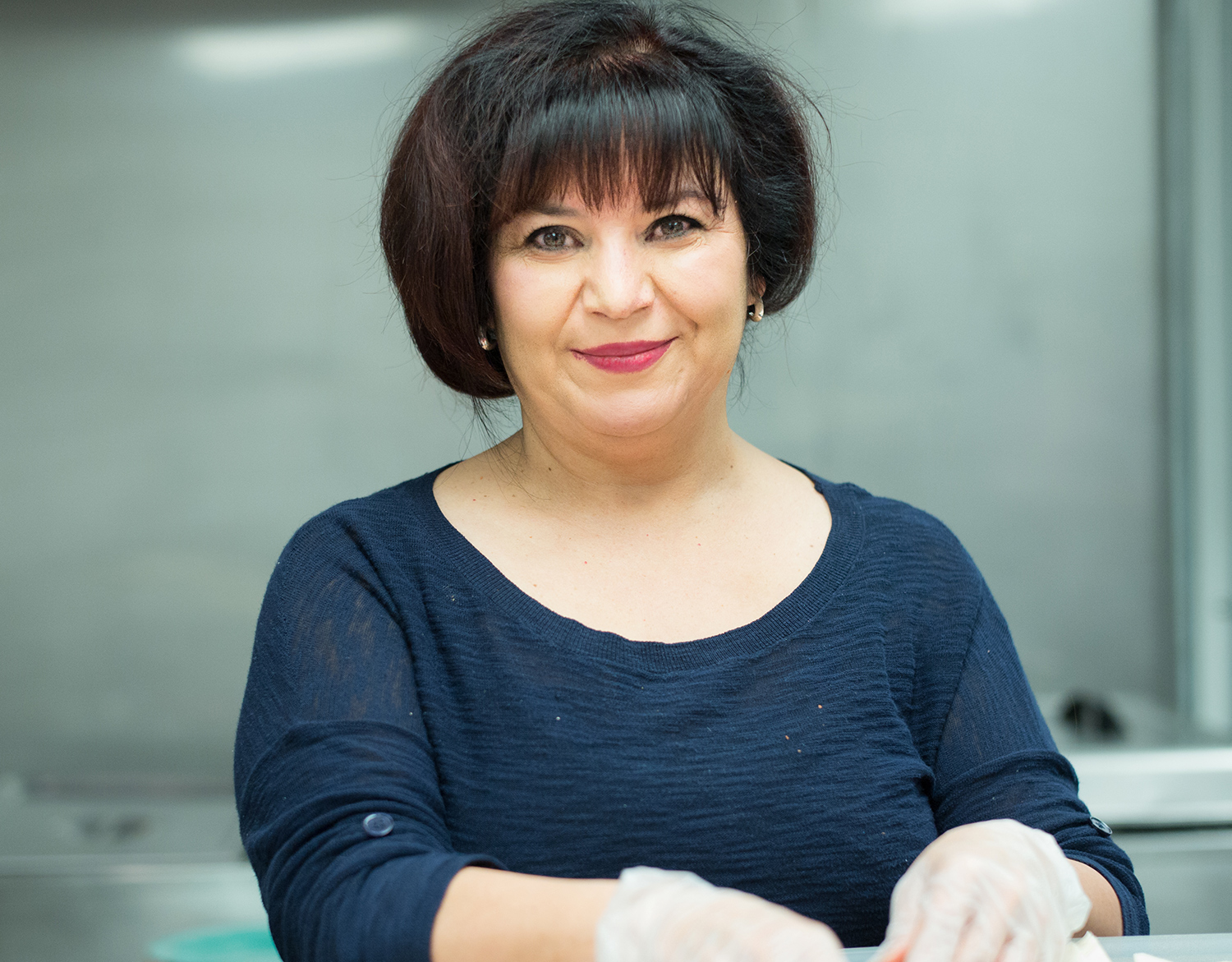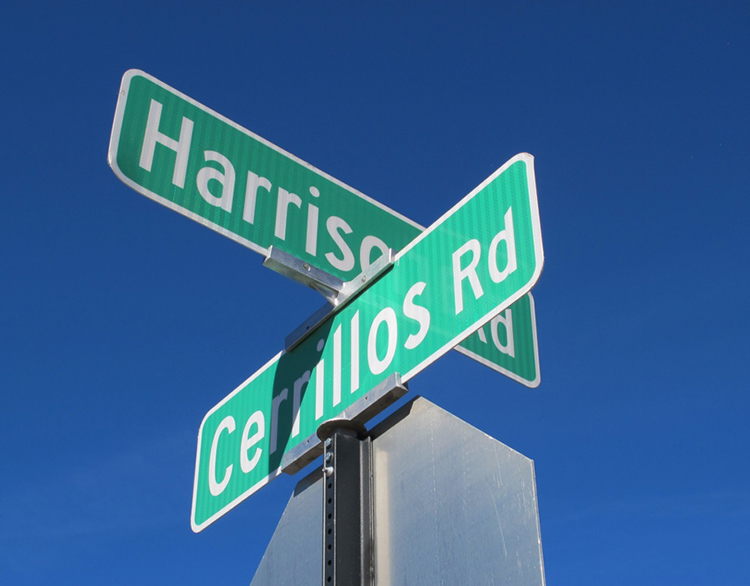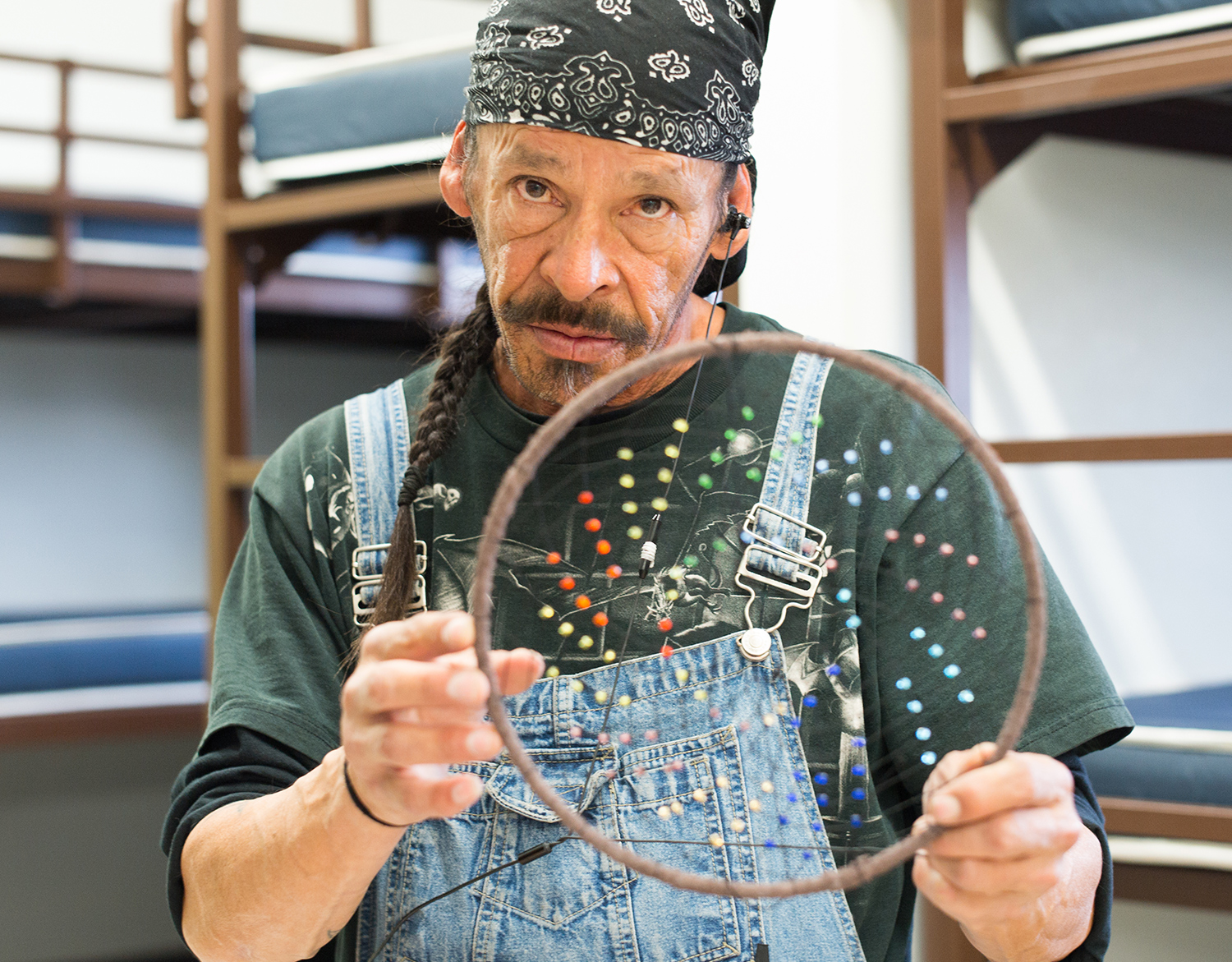 ICS is a 501(c)(3) nonprofit organization