Serving homeless individuals with compassion and respect
GO TO COVID-19 RESPONSE FOR CHANGES REGARDING SERVICES AND VOLUNTEERING AT THE INTERFAITH COMMUNITY SHELTER.  FOR QUESTIONS, CALL 505.795.7494.
Interfaith Community Shelter, also known as Pete's Place, offers hope and a safe place for anyone who is homeless or vulnerable as they overcome adversity. ICS is more than an overnight shelter for those who do not have a place to sleep. It offers a range of services available during the day all year long for any low or no-income individual whether he or she is experiencing homelessness or not. Forming the Interfaith Community Shelter was the community's response to numerous deaths of individuals experiencing homelessness one brutally cold winter in Santa Fe. Learn more about ICS's History.
Our mission:
Working with volunteers and community groups, we provide short-term survival services, as well as active service experiences for volunteers, and additional long-term services in collaboration with the City of Santa Fe and local service provider partners.
Staff for Interfaith Community Shelter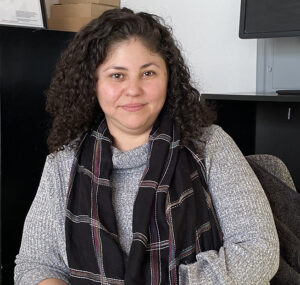 Korina Lopez
Executive Director
Korina Lopez earned an associate degree in psychology and social work from Santa Fe Community College and a bachelor's in social work from New Mexico Highlands University. She worked at the Christus St. Vincent Sobering Center and then was a program director at Youth Emergency Shelter. In mid-2020 as the coronavirus pandemic changed the landscape of care for those experiencing homelessness, Korina was hired as the Director of Consuelo's Place, which is the Midtown Emergency Shelter, and she took on the role of Community Prevention Coordinator for the Santa Fe Public Schools.
"Since coming to Pete's Place, as the lowest barrier shelter in Santa Fe, I have seen a well-set foundation and structure to it," Korina said. "While at Consuelo's Place, I collaborated with the staff here and at the other social service agencies to help those experiencing homelessness." She added, "Coordinating with our community partners and building rapport with guests to begin work on transitional or permanent housing is so important."
One only has to spend a little bit of time talking with Korina to know that her heart is in the right place to be the Executive Director of the Interfaith Community Shelter — and her experience and education support that passion and willingness to serve the most vulnerable in our Santa Fe community.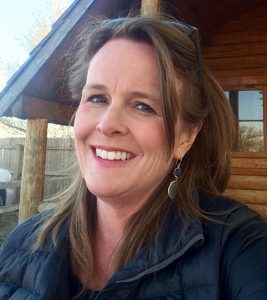 Beverly Kellam
Deputy ​ Director
Beverly hails from Louisiana, the Bayou State, and has degrees in business and economics from Baylor University and the University of Oklahoma. Before starting her family, Beverly was an economist and writer for the Federal Reserve Bank of Dallas, and she taught economics as an adjunct professor at several colleges and universities in Oklahoma and Dallas. Since joining the Shelter in 2016 as Finance Director, Beverly's role has grown immensely. She is the finance and development director for the shelter and serves on several committees throughout the Santa Fe community with the goal of coordinating services for individuals experiencing homelessness. She has written and spoken on homelessness issues to several community groups and news organizations and enjoys working with the board and staff to help promote the amazing work being done at the Interfaith Community Shelter. She is the chair of the board of Consuelo's Place, the emergency shelter at Midtown that arose during the pandemic and is board treasurer of the Fort Collins Childrens' Theatre.
That said, Beverly would argue that her greatest achievements to date are her three (almost) grown children: Alex, Reed, and Katie.
Sue Carr
Volunteer Coordinator
Sue Carr is originally from the Chicago area, but moved to Colorado in 1980 with her family and lived there for 25 years. She has her BA in music from Colorado Christian University and over the years has worked as a music director for churches; music, piano, and English as a Second Language teacher; and an office administrator. Throughout her career, Sue felt called to volunteer at various agencies. She is a believer in on-the-job learning and worked in a church office to learn how the business of a church operates. The administrative skills that she learned there have transferred into other work places.
In 2013, after working in Florida for three years, Sue decided to move back west where she felt more at home and begin a career in social services. The original plan was to return to school, get a new degree and work in the social services field. But the opportunity for on-the-job learning happened again. While researching the community's social service agencies, Sue literally walked into Interfaith Community Shelter on a Resource Day and heard they needed a temporary office worker. Three years later, she is still here working in the office and receiving an incredible education – right here at the shelter! Getting to know the people who work, volunteer, and – most importantly – stay here, make ICS truly unique. She considers it a privilege to be a part of this special service to the people of this community.
In her spare time, Sue enjoys music, Netflix drama series, and exploring the wild places of New Mexico. She especially loves finding petroglyphs!
Aaron Perez
Evening Program Manager
Board Members
Len Rand, Chair
Retired CEO
Most recently Len was CEO of xF Technologies. Prior to that he was a General Partner at Granite Ventures in San Francisco, a General Manager at Intel Corporation responsible for Strategic Marketing and Global Alliances for ICG (Intel Communications Group), and the CEO and founder of NetBoost Corporation which developed network processors and supporting software (acquired by Intel). Len was founder and CEO of three other venture backed startups, Internet Middleware (proxy caching), sold to Network Appliances; The Whitewater Group (Object oriented development tools – CEO only), sold to Symantec; The Rand Group (FEA software), sold to Intergraph Corporation. In addition, Len was a corporate officer at Autodesk and Intergraph.
Len holds multiple degrees in engineering from Rensselaer Polytechnic Institute and is active in the not-for-profit communities in Santa Fe.
Pam Jones, Vice-Chair
The Church of the Holy Faith
Pam Jones is a native of the Midwest but came south and west during the 80s to work at NASA.  Pam attended college in Iowa and graduate studies in Texas.  From an early age, she was always willing to lend a hand in whatever community endeavor was in need.
Beginning with youth work, Pam served as a hunger volunteer in Chicago, serving homeless youth as a tutor in the shelter and on the food line for hot meals.  While residing in Texas, Pam was elected Chairman of the Board of the Hispanic Chamber of Commerce and began a focus of assisting marginal family businesses succeed and grow.
A lifelong Episcopalian, Pam volunteered through her parish church in Austin, Texas to assist with Trinity Center, the homeless outreach facility located downtown Austin and serving the needs of the street people.  Pam worked to develop relationships between ministry groups in her church and the homeless community in Austin.
Pam's volunteer work in Santa Fe has been first and foremost with the Interfaith Shelter.  She serves with Holy Faith Episcopal Church's team when they prepare meals at the shelter; in addition, she volunteers to pack boxes for distribution through the Food Depot's volunteer program.
Pam works full-time in the legal field with the State of New Mexico Environment Department. An avid outdoor enthusiast, Pam spends her downtime hiking, biking and enjoying the many historical places to explore in New Mexico.  When not outdoors, Pam can be found with a book in hand, always ready to read!
Teresa Bruns Sosinski, Secretary
Cathedral Basilica of St. Francis of Assisi
Teresa is a contract content editor for a small Midwestern publishing company, and her resume includes teacher, litigation paralegal, and volunteer coordinator for Catholic Charities of Kansas City-St. Joseph. She has wide variety of volunteer experience including serving on boards and fundraising committees for her children's schools in Kansas City and on the board of directors for Villa Therese Catholic Clinic here in Santa Fe.  She and her husband Dave moved to Santa Fe in 2009.
Richard Lindahl, Treaurer     
First Presbyterian Church
Richard Lindahl has worked most of his professional career for the State of New Mexico, in many capacities for the Children, Youth and Families Department, Corrections Department, Governor's Office of Criminal Justice Planning, and the Legislature.
Richard currently works part-time during the Legislative Session as a Committee Analyst and Bill Analyst for the Senate. He has extensive experience as a part-time Hearing Officer for the State and is a certified mediator. Richard has extensive grant-writing experience and management experience in state government. Following full-time employment with the state, he has been a management consultant helping agencies design and structure their organizational plan. He has also helped local governments and community organizations to work together collaboratively to improve justice operations.
Richard is very involved in juvenile justice reform efforts and serves on the City's Juvenile Justice Board. He is a member of the Centro Rotary Club of Santa Fe and is a long-time member of First Presbyterian Church. Richard has volunteered at the Interfaith Community Shelter for years, beginning when it first opened on St. Michael's Drive.
Jenny Deinlein
Retired Public Servant 
Jenny hails from the Pacific Northwest. After an early life as a military dependent here and abroad, she settled in Olympia, Washington for a 30-year career in public service.
As director of quality improvement programs for the Washington State Employment Security Department, Jenny was instrumental in transitioning the statewide agency to a team-based, performance-driven continuous quality improvement organization. Some of her other work includes managing the state's Unemployment Insurance Program policy and procedures office; overseeing development of Employment Security's first 5-year strategic plan; and developing and conducting the first UI Program appraisal system for field offices. She has been a hospice volunteer; small business owner raising funds for Ethiopian HIV+ orphans; 26-year board member/volunteer managing two HOAs; and special education teacher. She has a degree in education.
After falling in love with New Mexico's rich and varied cultures and history, Jenny dreamed of living and continuing public service here. She arrived in 2019, volunteers at the shelter, and looks forward to a life of community involvement and opportunities to give back.
Emily Kahn-Freedman
Temple Beth Shalom
Emily grew up in Philadelphia, and she and her husband raised their children in a Philadelphia suburb. They joined Temple Sholom in Broomall, PA, where Emily became an organizer of the Mitzvah Meals program, where volunteers served meals at a nearby shelter – preparing about 200 meals every other month. Emily also served on Temple Sholom's Board for three years.
Emily and her husband moved to Santa Fe in 2016, and immediately joined Temple Beth Shalom (TBS). Because of her experience with organizing the shelter meals program near Philadelphia, she volunteered to organize the TBS volunteers for the Interfaith Community Shelter. Her other volunteer commitments in Santa Fe have included the Envision program where she mentored a single mom, and the St. John's Food Pantry. In 2018 Emily joined the TBS Board and is Vice President of Programs, which includes Social Justice, Adult Education, and the Israel Committee.
In the late 1990's Emily became a Marriage and Family Therapist.  In 2001 she and her husband Noah Freedman, a psychiatrist, opened a private practice together.  By the time they sold their practice, they had 20 providers and 7 administrative staff. Emily was managing the practice as well as seeing clients.  Currently, Emily is happy to be semi-retired with a part-time, private practice via Zoom.
Natasha Katko
CHRISTUS St. Vincent Regional Medical Center
Natasha Katko is a native New Mexican, who grew up in Villanueva, NM, and attended school in Santa Fe, NM. Natasha currently works at CHRISTUS St. Vincent Regional Medical Center as a Senior Analyst, and Physician Contract Manager. Natasha holds a Bachelor of Science degree in Business, and a Master of Business Administration degree.
Natasha finds fulfillment in providing service to her community in various ways. Natasha believes that one small act can make all the difference. While she experienced adversity in her upbringing, she did not let that define her. Today, Natasha continues to use her experiences to connect with others, and to influence change by showing others that despite their circumstances, change is possible.
Jenny Lasley
Westminster Presbyterian Church
Jenny moved to Santa Fe with her husband in 2017 after a career with the federal government in the Washington, DC area.  Since then, she has been involved in Santa Fe community activities related to homelessness, hunger, and housing.  She currently is the Chair of Westminster Presbyterian's mission committee, leading a partnership between the church and several non-profit organizations in Santa Fe to keep individuals and families in their homes during the COVID-19 pandemic by helping paying rent, utility, and other bills.
Jenny enjoys volunteering at venues providing meals for those experiencing homelessness and food insecurity, including at Pete's Place, Casa Familia, St. Elizabeth's men's shelter, and Amigos del Parque.  She also enjoys helping those experiencing homelessness transition into new housing by finding furniture and other household needs.
Judith McGregor
Retired Therapist
Judith McGregor arrived in Santa Fe eight years ago from Milwaukee, Wisconsin. After earning a master's in therapy and one in family therapy from Northwestern University, she has been involved with the mental health community for her whole career. She was in private practice and worked in a hospital on both the adult and teen units. She was the Director of Mental Health America of Wisconsin for ten years working with the staff and clients most of whom had surrendered their children to foster care. Judith also served on the board for Planned Parenthood of Wisconsin. She enjoyed serving on the board for the Wisconsin Conservatory of Music taking piano lessons and raising money.
She has been a volunteer at Pete's Place for four years checking in guests for Day Services and helping in the kitchen when needed. Judith also volunteers at the Santa Fe Suites helping with those experiencing homelessness.
Julie Murray, Chair
Cristo Rey 
Before moving to Santa Fe with her family, Julie worked as a marketing manager at Procter & Gamble, launching the successful Swiffer brand in 1999. She settled here to raise three children, becoming immersed in community advocacy and volunteer work. In the past few years she has resumed her professional life by taking on project work in communications, marketing, and event planning for, among others, the Santa Fe Community Foundation and Santa Fe Public Schools.
Her volunteer work in Santa Fe has included terms as treasurer of the Friends of the Santa Fe Public Library and as treasurer, then president, of the Carlos Gilbert Elementary Parent Teacher Kids Association. Her work in homeless services goes back to her undergraduate years at Harvard University, where she was co-director of the University Lutheran Emergency Winter Shelter, and later was an overnight supervisor at Our Lady of Good Counsel Women's Shelter in Manhattan.
Veronica Rigales
Santa Maria de la Paz Catholic Community
Since arriving in Santa Fe in 2003, Veronica has volunteered in a number of ways in the community including her children's classrooms, and on the board for the parents' organization and its fundraising committees at the school.  After realizing there was a need, she brought The Food Depot's Food 4 Kids program to Amy Biehl Community School.  She has volunteered at Santa Maria de la Paz Catholic Community, The Food Depot, and the Shelter.
Veronica's professional work is in Community Relations/Marketing and she has worked at the Santa Fe Chamber of Commerce, Berardinelli Family Funeral Service and the Santa Fe New Mexican.  Her passions include being a devoted mom to her four wonderful children, her faith, healthy living. and serving those who need it most.  She believes that we can build a stronger community one meal and a smile at a time.
Van Swift     
The Church of the Holy Faith
Evangeline W Swift is an attorney whose career was in Washington DC, in private practice and public service.  She served as the attorney for Headstart in its beginning and at the Equal Employment Opportunity Commission as Chief of the Decisions Division, and Assistant General Counsel of Litigation. When the US Merit Systems Protection Board was established, she served as General Counsel for 8 years, later serving as Executive Director.
Van is admitted to practice in Texas and Washington DC; several Federal District Courts, all US Courts of Appeals, (primarily practicing before the US Court of Appeals for the Federal Circuit) and the US Supreme Court.  Other highlights of her career were serving at the United Nations as the American representative on the Economic and Social Council in Geneva as well as working on 2 Presidential Transitions.
Since retiring in Santa Fe, she has served as President of the Desert Chorale and on the ACLU board. Also she is active at the Church of the Holy Faith, Episcopal, serving as an Acolyte and as a Lay Eucharistic Visitor.
Partner Providers and Collaborators
Partner Providers offer services at Interfaith Community Shelter for any person needing access to services necessary to stabilize his or her life. For the list of services offered and their scheduled days and times, see Get Help.
The Food Depot
Homeless Court, Municipal Court for the City of Santa Fe
Homeless Legal Clinic, State Bar of New Mexico
Healthcare for the Homeless, La Familia Medical Center
The Life Link
New Mexico Street Homeless Animal Project
Elizabeth's Shelter and Supportive Housing Programs
Santa Fe Desert Chorale
Upaya Zen Center
Youth Shelters and Family Services
Other collaborators working with ICS to provide services or other assistance to those experiencing homelessness.
Christus St. Vincent HUGS Connection Assessment Center
City of Santa Fe
Esperanza Shelter for Battered Families Support Center
Feed the Hungry
Goodwill Industries of New Mexico, Veterans Services
Santa Fe Fire Department, Mobile Integrated Health Office (MIHO)
Santa Fe Police Department
Santa Fe Mobile Response Crisis Team and PMS Guidance Center
Host Teams For Winter Shelter Season
We are grateful to the generous faith and civic groups and also individuals who prepare a nutritious and filling dinner each night for the Winter Shelter Season. Learn more how you can organize a Host Team on our Volunteer Page.
Boys and Girls Club of Santa Fe
Brian & Randine Hughes and Friends
Buddhist Group
Capital High School Avid Program
Cathedral Basilica of Santa Fe
Christ Evangelical Lutheran, Santa Fe
Christus St. Vincent Medical Center
Church of the Holy Faith, Episcopal
Congregation Beit Tikva
Coro de Jesu Christo
Diana Nyasulu and Volunteers
El Dorado Community Church
First Baptist Church
First Presbyterian Church
Holy Trinity Orthodox
ICS Board of Directors
Immanuel Lutheran Church
Julie King Real Estate Office
Knights of Columbus
La Familia Medical Center
Notre Dame Club of Santa Fe
Our Lady of Guadalupe
Quaker Meeting
Rotary Club of Santa Fe
San Isidro Catholic Church
Santa Fe Community College Service Leadership
Santa Fe Atheists
Santa Fe Center for Spiritual Living
Santa Fe Civitan Club
Santa Fe Habitat for Humanity
Santa Fe High School National Honor Society
Santa Fe Tennis Group
Santa Fe Vineyard
Santa Maria de la Paz Catholic Church
Seventh Day Adventist Church
Sikhs
Anne's Catholic Parish
Anne's Knights of Columbus
Anthony's Catholic Church, Pecos
Bede's Episcopal Church
Bede's Contemplative Prayer Group
John's United Methodist Church
Michael's High School Football Team
Temple Beth Shalom
Unitarian Universalist Church
United Church of Santa Fe
Upaya Zen Center
Westminster Presbyterian Church
Woodmen of the World
Zia United Methodist
Yoga Santa Fe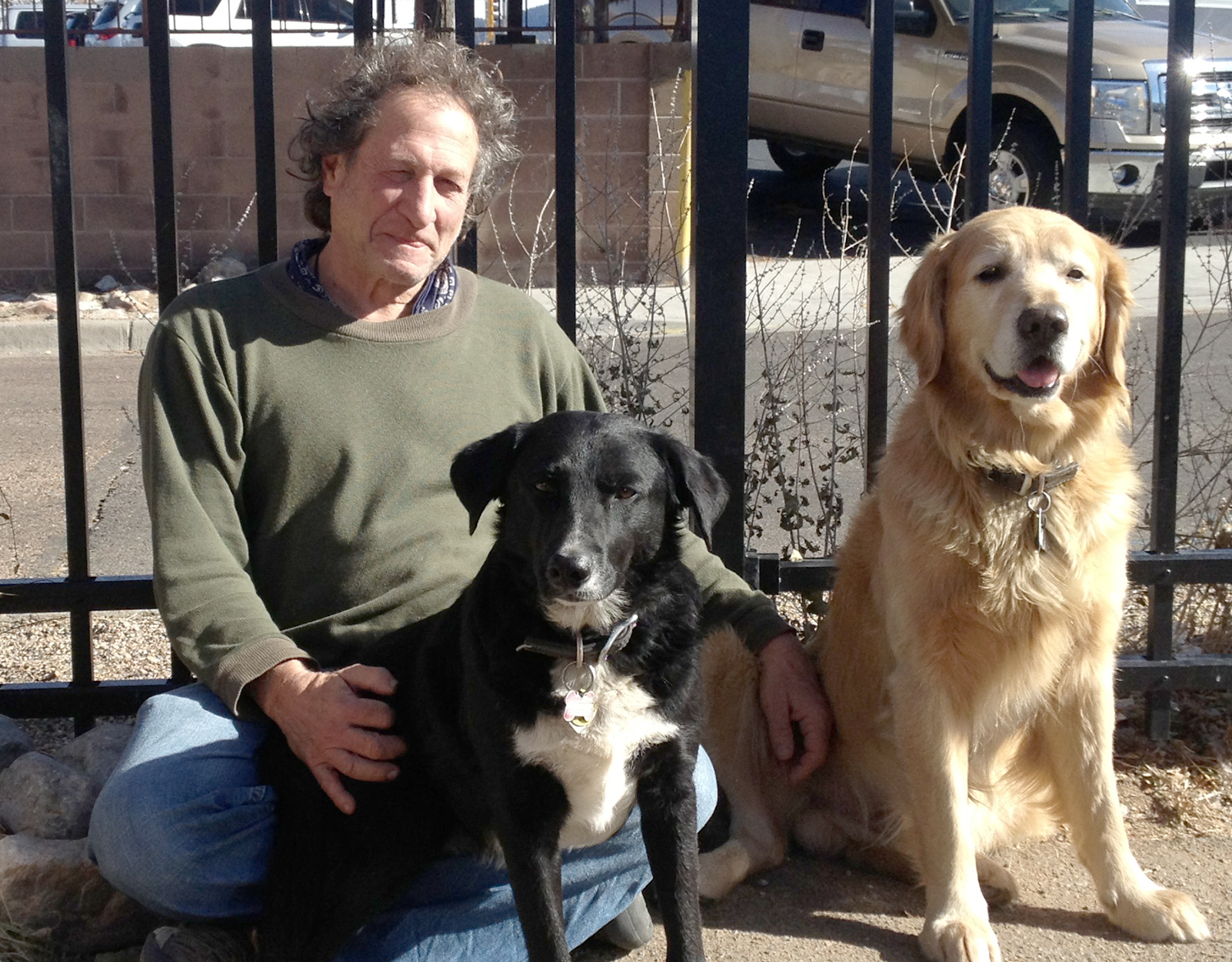 important facts
The majority of ICS's spending goes to the people we serve. Our administrative expenses were 8.9% of the expense budget in 2019-20.
Resource Days available for any person needing access to services necessary to stabilize his/her life.
ICS is the only "come as you are" or "minimal barrier" shelter in Northern New Mexico.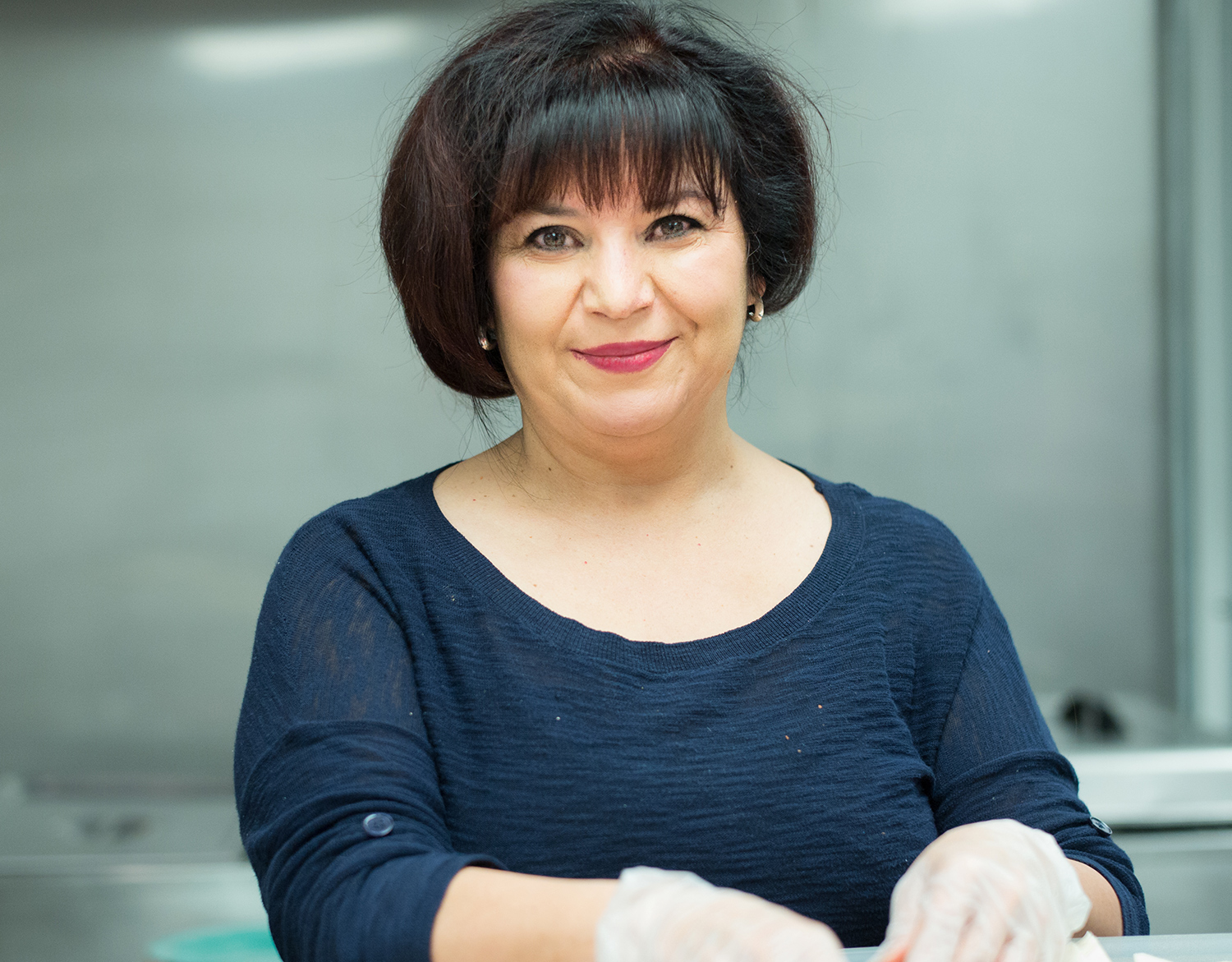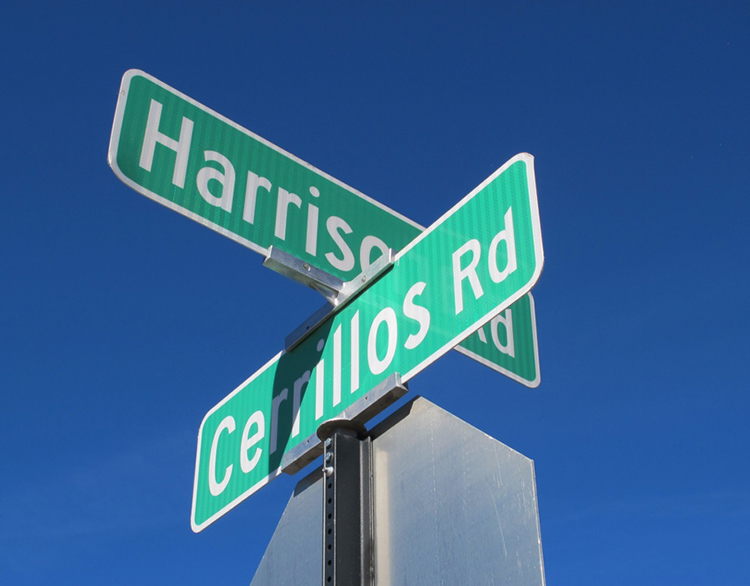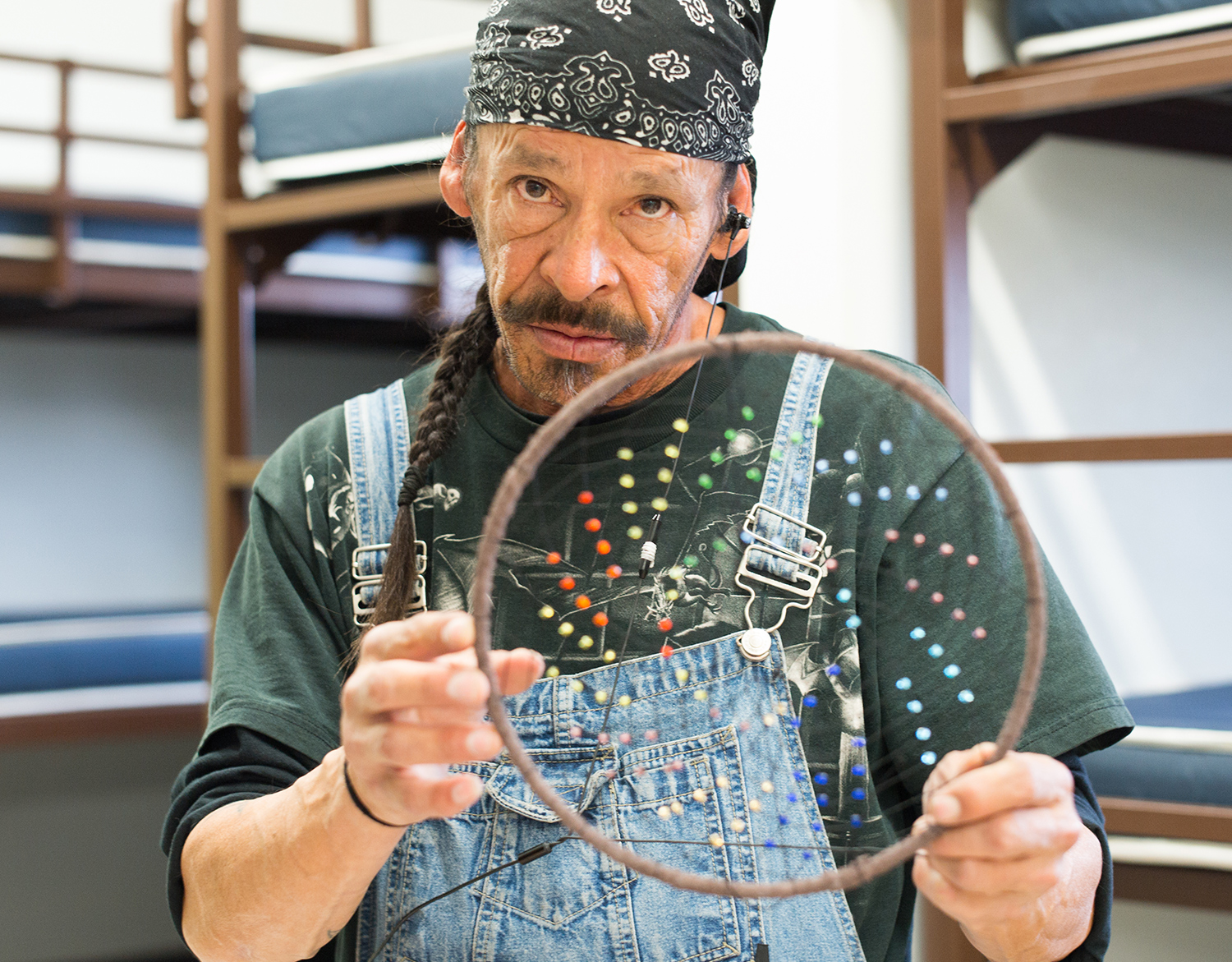 ICS is a 501(c)(3) nonprofit organization